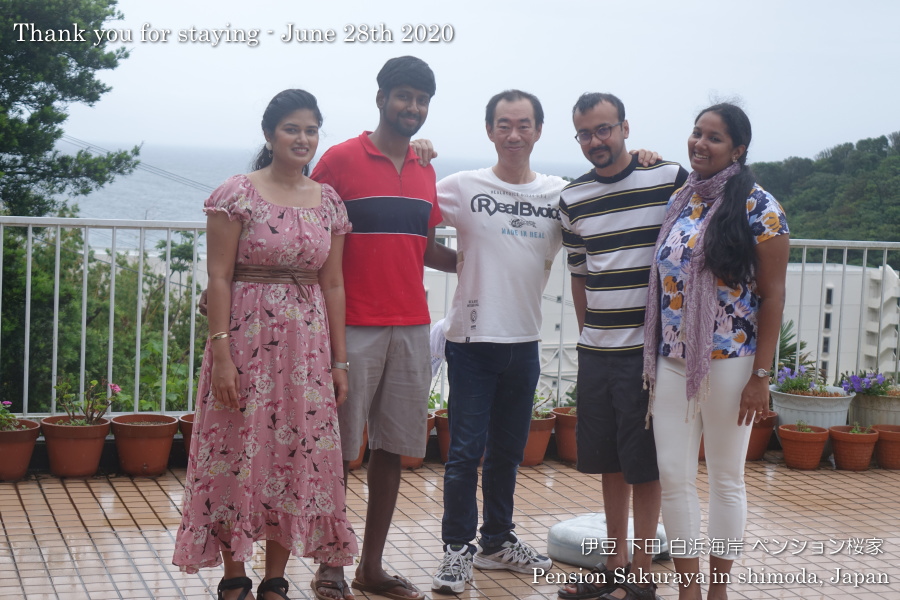 They are from India and have lived in Tokyo for 2 or 3 years.

It was the first time for them to come to Shimoda.

On the 1st day it was a little sunny, but it became rainy on the 2nd day.

Please come with the sun someday again!

Thank you very much for staying with us.