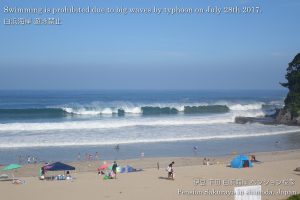 When I was cleaning the guest rooms I was able to see the big waves through the window.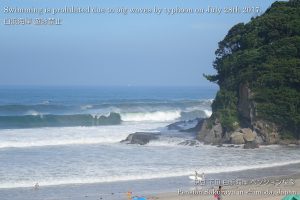 So I went to the beach to check the condition this late afternoon.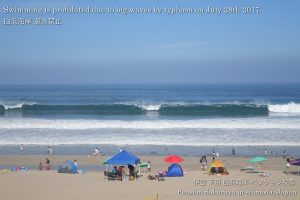 They had much bigger waves than yesterday due to the typhoon on the Pacific ocean.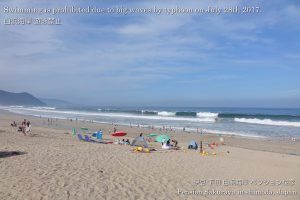 They were able to get into the water before noon, but it was prohibited to swim after noon due to the big waves.