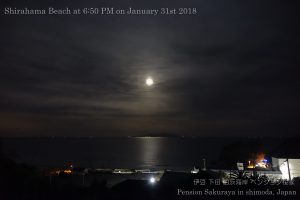 When I was walking on the seaside road this early evening I was able to see the moon above Izu Oshima island, but it was not clear by clouds.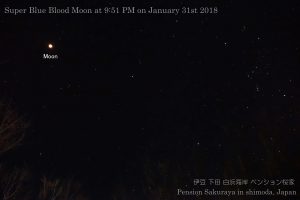 So I didn't expect to see the total eclipse of the moon tonight.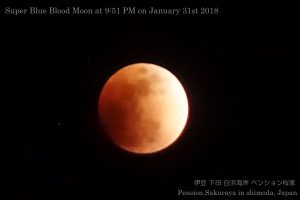 But when I went out to check the condition of the sky at around 9:00 PM the sky was really clear.
After that, my wife, my son and I was able to see the super blue blood moon tonight!