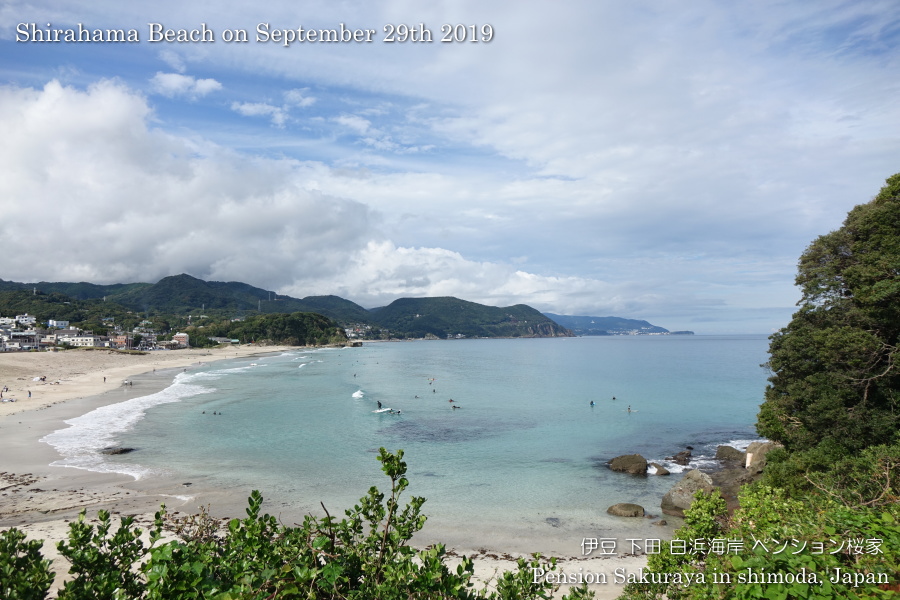 It was cloudy this morning but the sun and the blue sky came back after noon.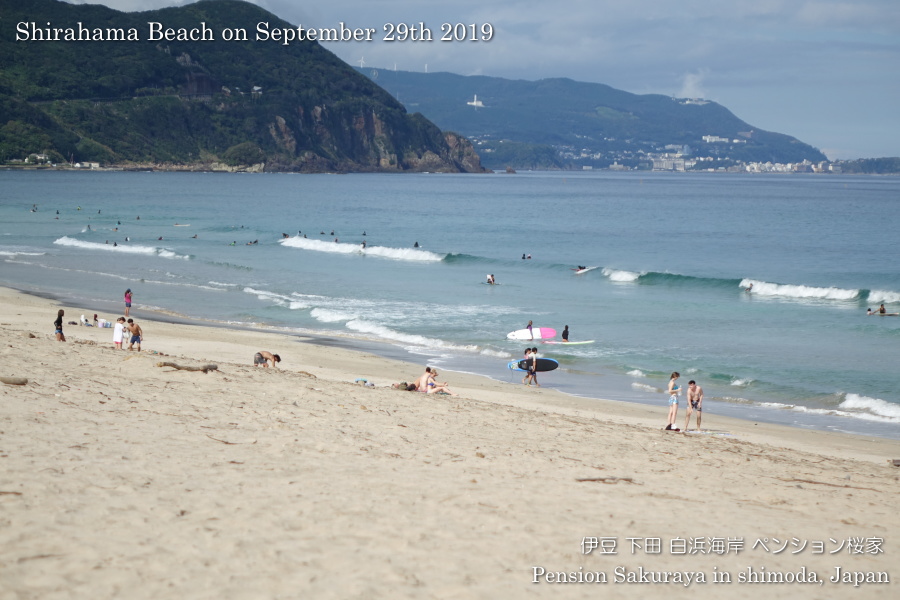 And there was no wind here in Shirahama today.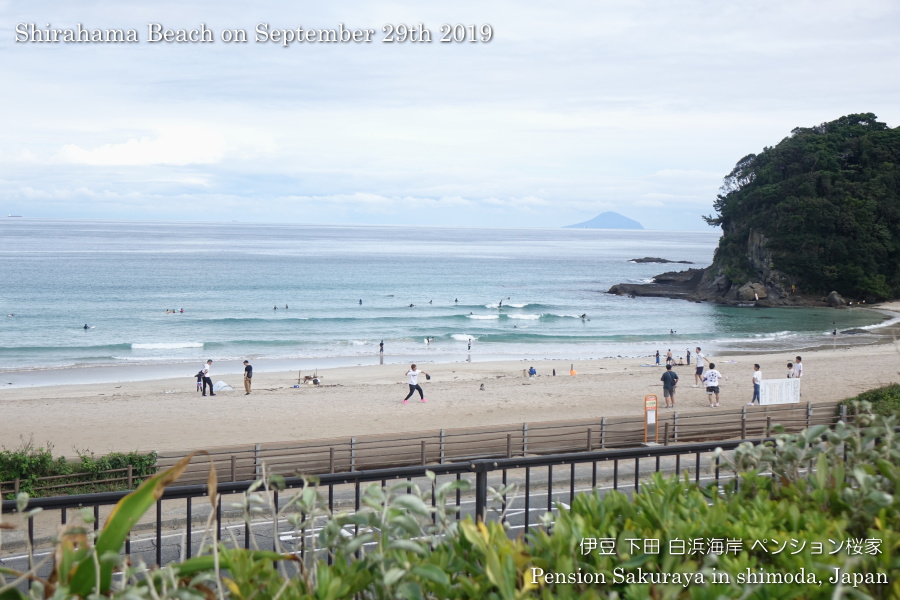 That's why I went to the nearest beach to take photos by walking after a long time.
There were some people playing and swimming on the beach because of Sunday.