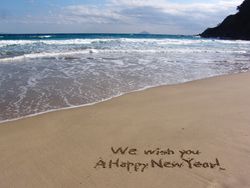 It was very warm here in Shimoda today even in winter.
There were some people walking on the beach and watching the sea this afternoon.
We appreciate very much everything this year and wish you a Happy New Year.
We are looking forward to meeting you in Shimoda again.
Click here to see the other pictures which I took today.