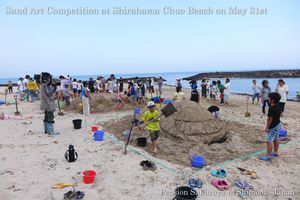 The sand art cometition of Shirahama primary school was held by PTA this afternoon as an anual event.
All of school students participated this competition and the parents supported their children.
It was sunny but not very hot, so this is good condition for sand working.
Click here to see the other photos.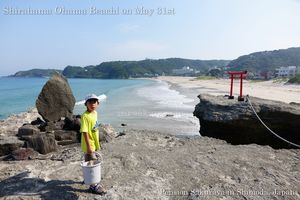 After that my son and I came back home by walking on the beach.