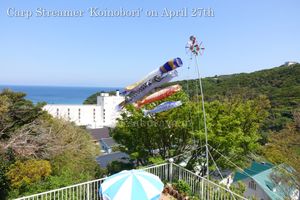 We will have the children's day on May 5th, so I stood up the carp streamer for my son yesterday.
We had a little wind, but it was sunny and very warm here in Shimoda today.
I went to the nearest beach "Shirahama" with my son to take pictures.
As they had good waves there were a lot of surfers on the beach.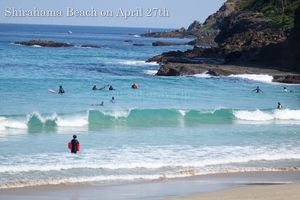 You can see the other pictures on Pension Sakuraya's Facebook here.