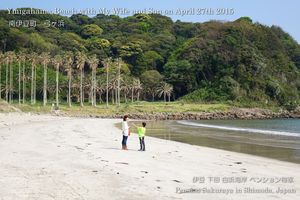 It was very hot and was almost summer here in Shimoda today.
I went to Yumigahama beach near the tip of Izu peninsula, 20 minutes driving from Sakuraya, with my wife and son this afternoon.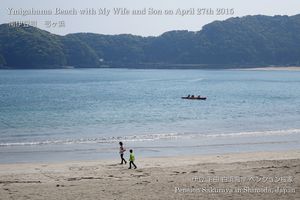 My son was very happy and excited to play with his mother, because he doesn't have many oppotunities like this.