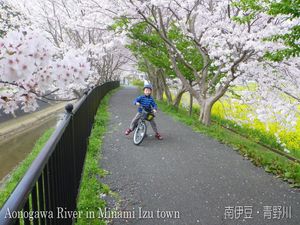 I went to Minami Izu town with my son to ride
bicycle.
Sakura trees on the riverside were fully blooming and we could
see the rape blossoms as well.
We rode bicycle to the beach on the
riverside and came back to the parking lot.
It was almost 2 hours, but
he was very excited and had a fun today.