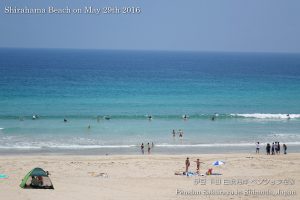 It was sunny and very hot here in Shirahama today.
I had good walking and excise on the seaside road looking over the blue sea under the sun this afternoon.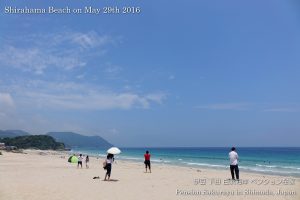 I think the sea water is still a little cold, but there were a lot of foreigners who were swimming in the water.