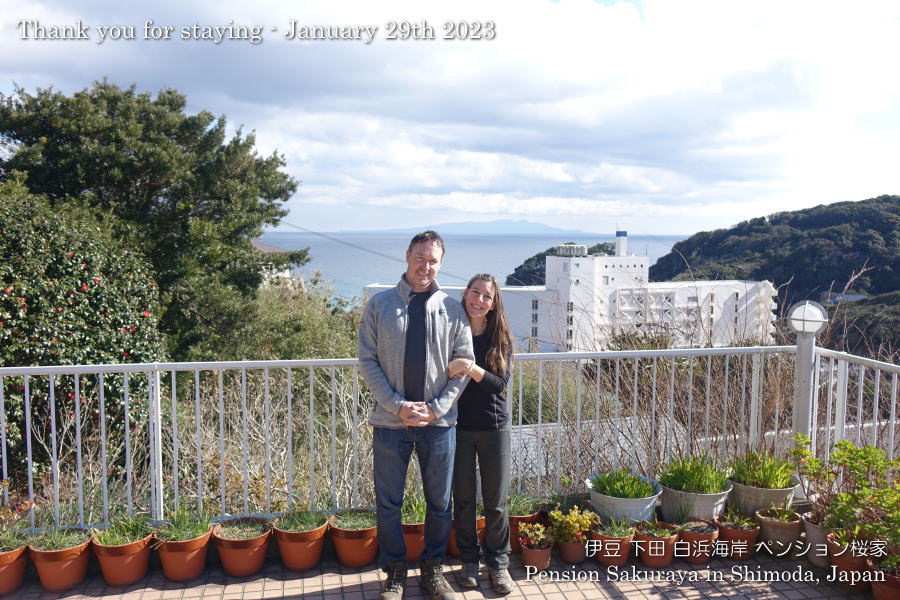 They came with their 2 chidren from the United states and stayed for one night at our guest house.

They arrived in Japan one week ago and have 4 weeks more to travel in Japan including Kyushu island.

We were very happy to welcome them and had very good time with them.

Thank you very much for staying with us.

Take care and have a nice trip in Japan.

Bon Voyage!!