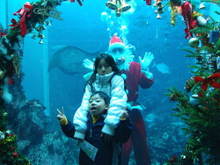 I went to the aquarium in Shimoda after a long time.
In this christmas season Santa Claus come to this aquarium like this photo.
He has some shows with the sea animals, sea lion and dolphines.
The purpose which we came today is …..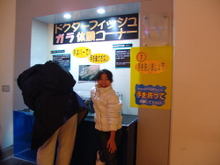 Yes, it is a Doctor Fish!
Since 3 years ago they have been having doctor fish place in this aquarium.
This fish is from west asia and can live in the warm water.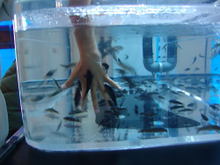 Have you ever seen or touched these fishes?
Come and try it!
It's miracle!!