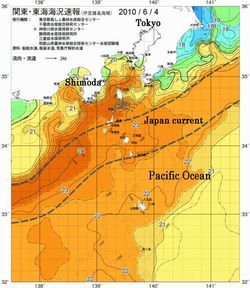 In these days the water temperature is getting warmer and warmer.
The
temperature is normally about 18 or 19 degrees in this season, but it became more than
22 degrees now.
Because the Japan current ( Kuroshio current) is
close to Japan this year.
Look at this.
You can know the condition of Pacific ocean.
I show you the photo which I took today.
.