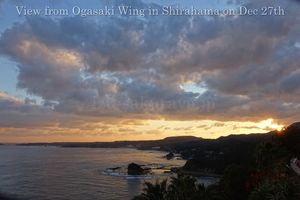 I took this picture at Ogasaki wing today, which is the entrance of Shimoda city on Route 135 and is one of good view points in Shimoda.
Of course we can see Shirahama beach from this place, and Izu seven islands as well.
It had been almost cloudy today, but we got a beautiful sunset after all.