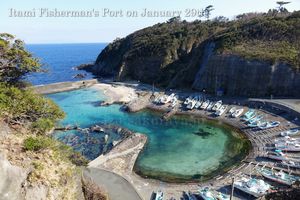 It was sunny again, but we had a little north wind today.
I walked along the seaside to Sotoura Beach.
The sea water was really beautiful.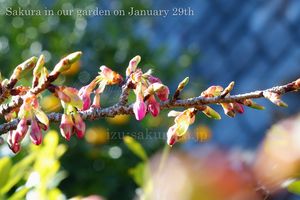 And Sakura tree in our garden has a lot of fat buds which are getting to bloom.
We will be able to see the fully blooming soon!