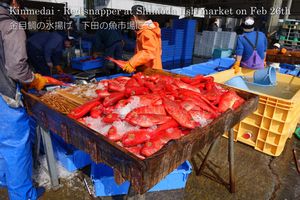 I came back home from Shimoda by walking this afternoon.
On the way, I was able to see a lot of Kinmedai (Red snapper) at Shimoda Fish Market.
They had just been landed!
Shimoda is very famous for this red snapper.
We have some kinds of cooking of this fish, but the boiled one is the best cooking for red snapper.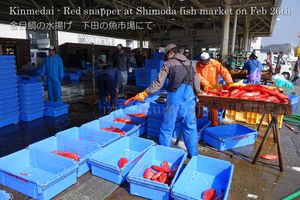 Come and try!