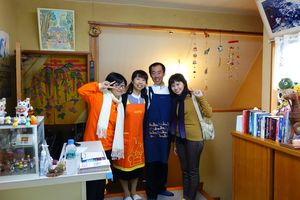 They came from Taiwan.
They stayed in Tokyo for 2 nights and came to Shimoda for the 1st time.
After they checked out they went to Seven waterfalls in Kawazu town next to Shimoda by bus.
We are very sorry about the weather, but we hope you will come back to Japan again!
Thank you for staying with us.