The nearest beach from Pension Sakuraya is Shirahama Ohama Beach, but there is other beach called Shirahama Chuo Beach.
It takes about 25 minutes by walking from Sakuraya.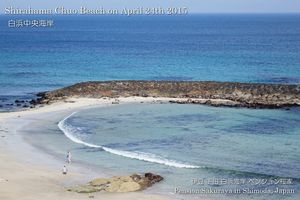 This beach is the shape of cove and they don't have big waves.
So this beach is very popular wtih the families with small children.