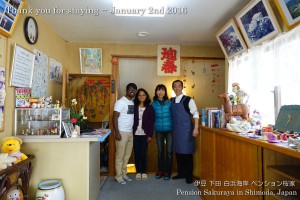 They are from India and have lived in Japan since 5 years ago.
But it was the 1st time to visit Izu peninsula.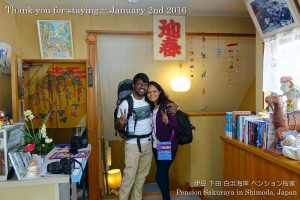 On 2nd day they went to the nearest beach Shirahama for walking and Irozaki cape after that.
We are looking forward to meeting you again.
Thank you very much for staying with us.