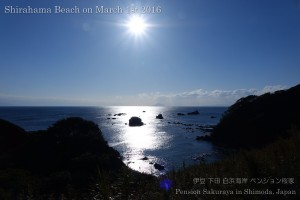 We had a little cold west wind, but it was beautiful day.
It was a graduation ceremony of high school in Shimoda.
It means it was the last day for me to take my daughter to the school by car in every morning.
I took this picture on the way home from the school this morning.