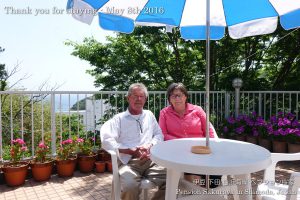 They came from Kamakura city in Kanagawa prefecture, and it was the second time for them to visit Shimoda.
They arrived very early in the morning in Shimoda and spent all day on the beach before check in.
After check out they drove on the seaside road on the west side of Izu peninsula.
We are really looking forward to meeting you and your family again!
Thank you very much for staying with us.