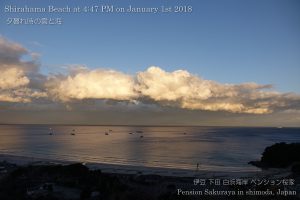 When I saw the sky through the window of my room this late afternoon there was a big cloud in the eastern sky.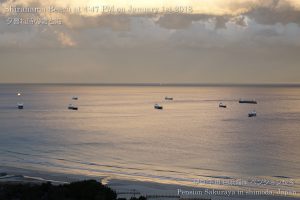 So I immediately went to the beach to take pictures.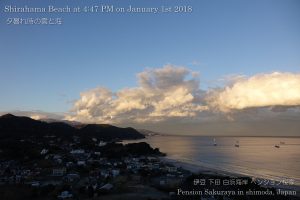 I climbed up the hill behind Pension Sakuraya and went to the nearest beach Shirahama to take pictures of the clouds and the sea just before sunset today.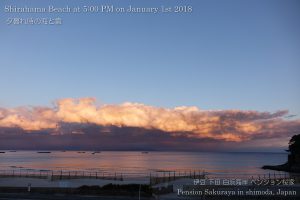 You can see the change of color of clouds in only 20 minutes.