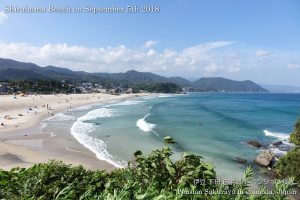 The typhoon ripped through Japan yesterday, but we had only strong wind and there was no damages for this time.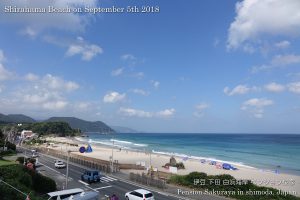 And this morning we had a little shower but it became sunny in the afternoon here in Shirahama.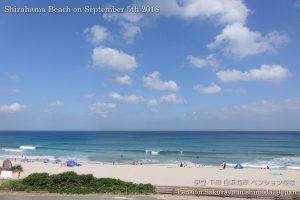 I went to the beach at around 2:00 PM to take photos.