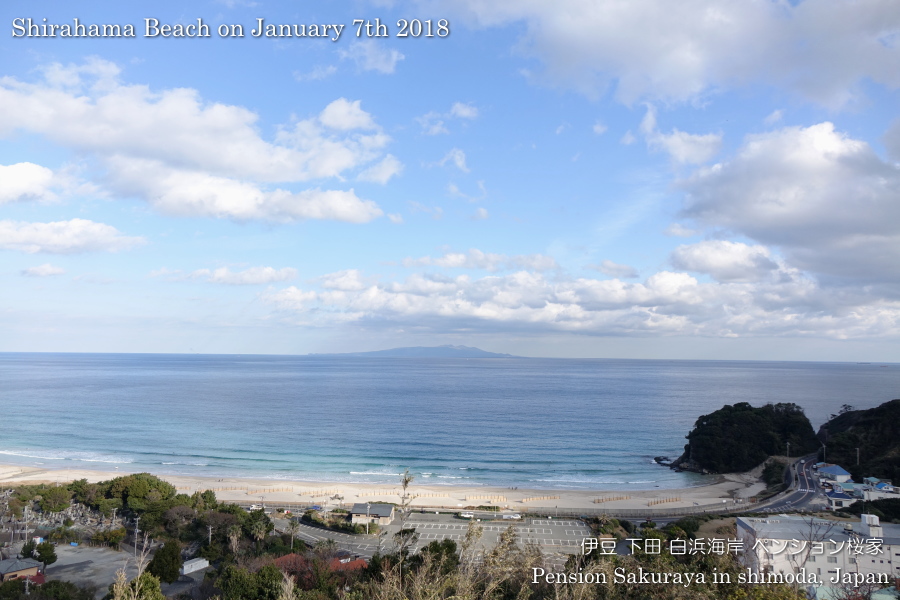 I walked on the seaside road this afternoon as usual.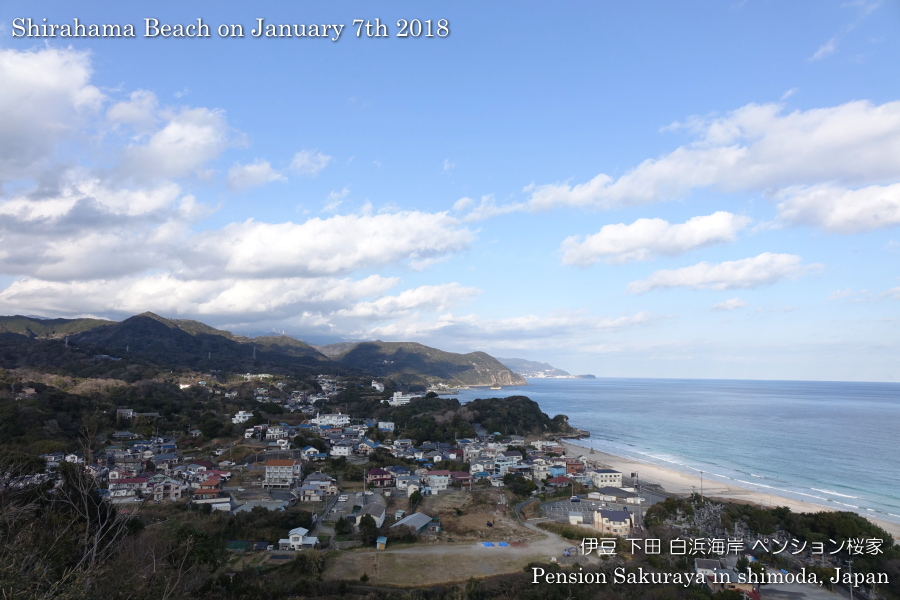 When I started walking I saw the clouds above Izu Oshima island, so I went to the top of the hill behind Sakuraya to take photos.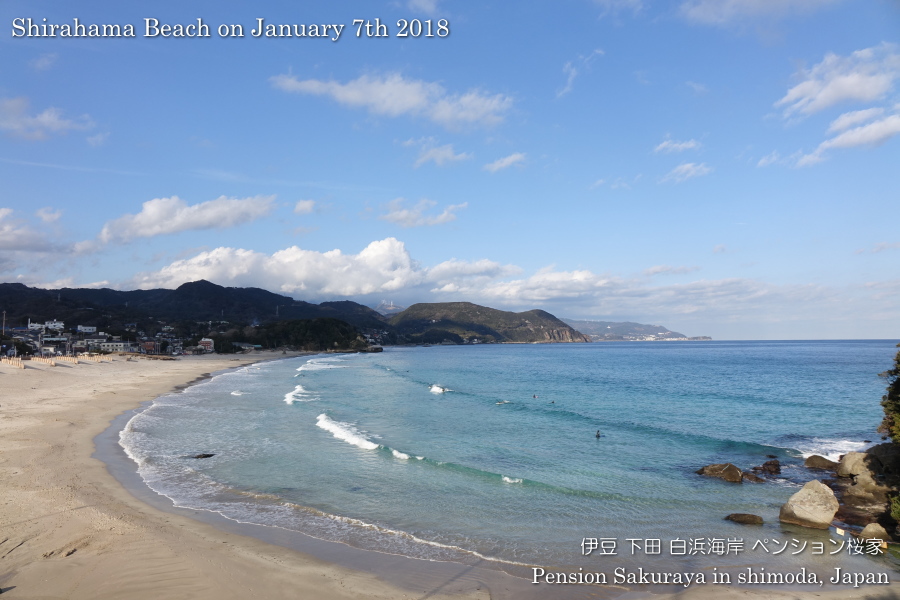 By the way when I was cooking for my family at around 4:30 PM I saw the beautiful sunset on the western mountain. So I took this photo from the 2nd floor of Sakuraya.