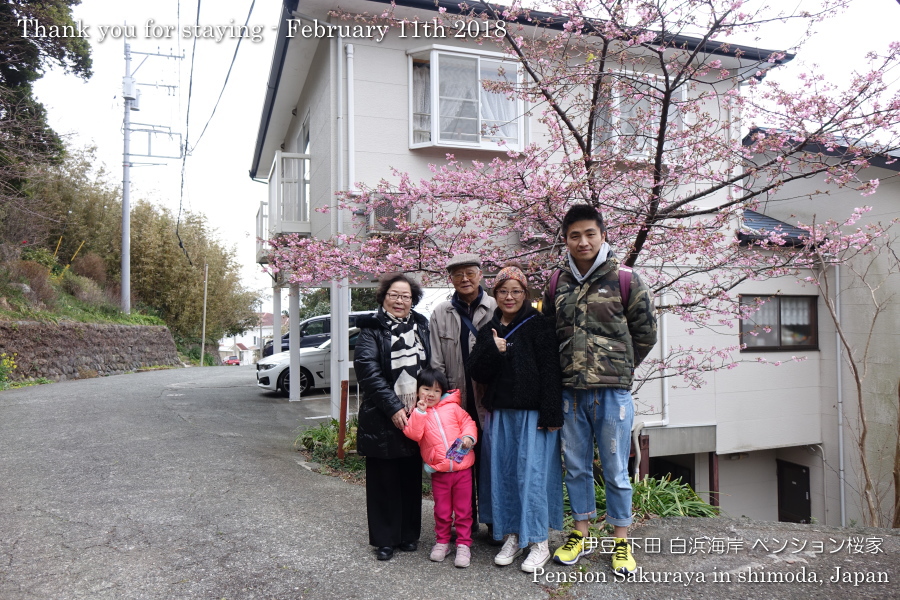 They are from China and have lived in Tokyo for a long time.
They came to Shirahama for the 1st time with their parents who visited Japan from China.
It had been cloudy during their stay but they were able to see the cherry trees fully blooming.
Thank you so much for staying with us and we look forward to meeting you someday again!