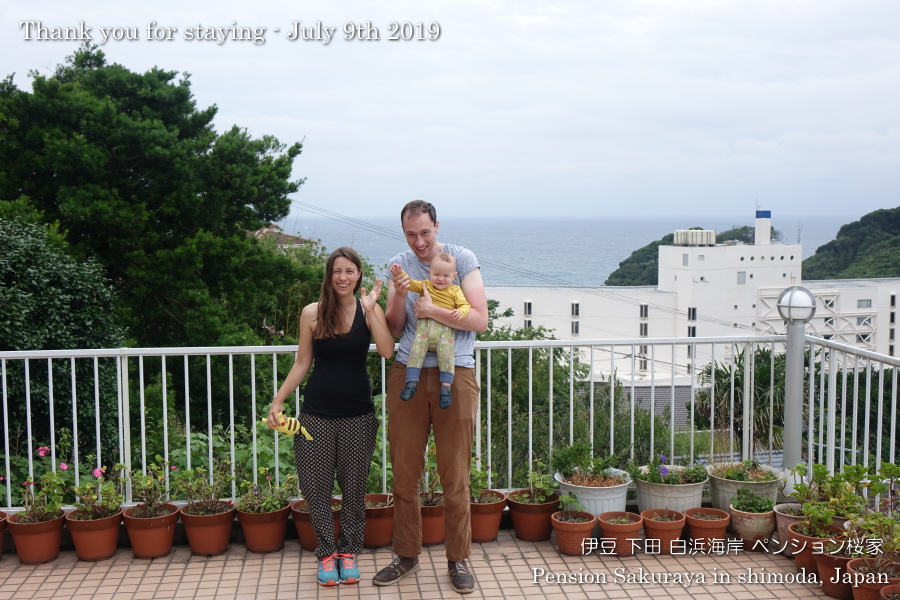 They came from Germany and stayed at Pension Sakuraya for 3 nights.

Actually he has stayed at our house 10 years ago, and came with his beautiful wife and 10 months baby who is always happy and very cute.

It had been cloudy and a little sunny during their stay but they went to the nearest beach, Tsumekizaki cape and Suzaki walking trail.

They went to Kyoto and Hiroshima after Shimoda.

Thank you so much for staying with us and we look forward to meeting you again in the future!!