I walked on the seaside road this late afternoon as usual.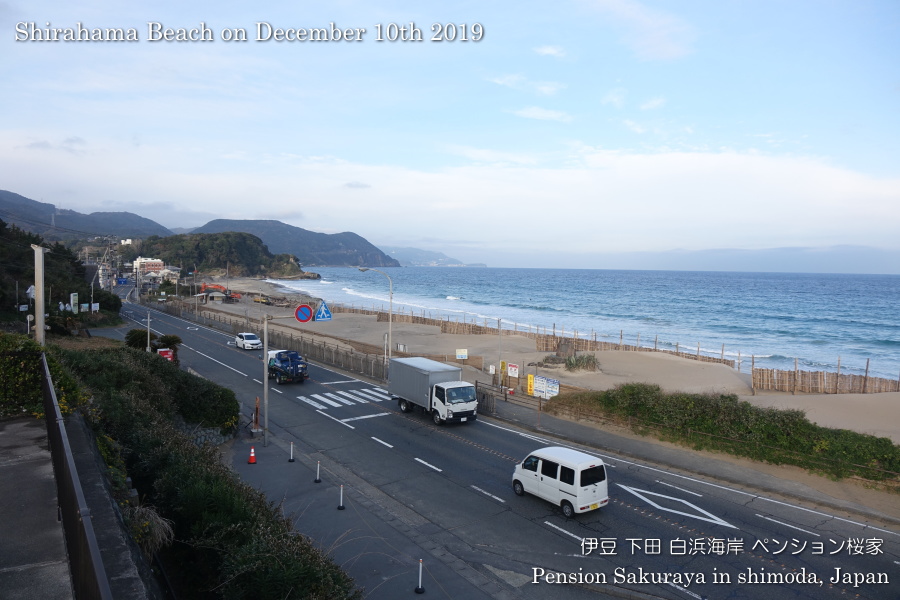 We had rain last night but the sky came back to Shirahama beach today.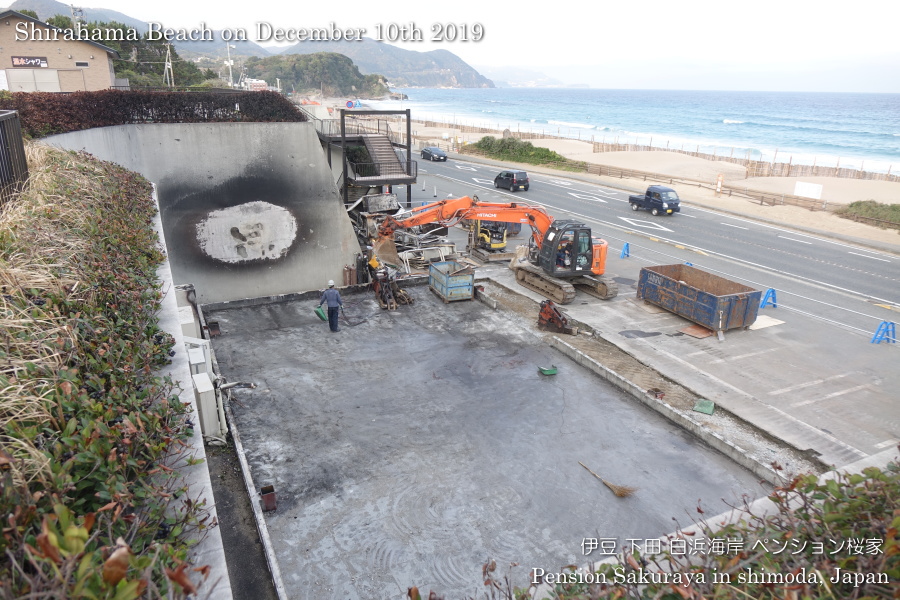 They have almost finished to demolish the Seven-Eleven.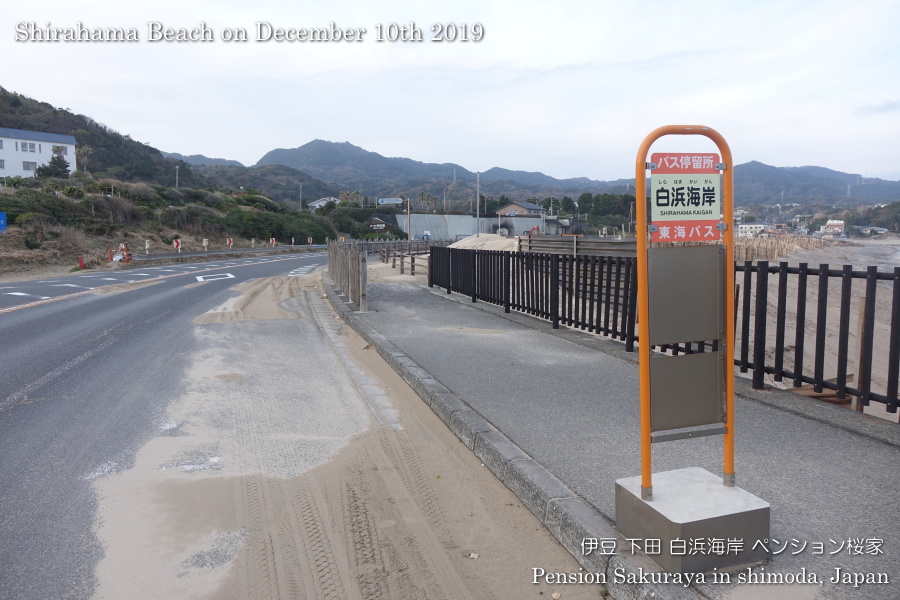 A lot of sands blown off from the beach by strong wind yesterday and the day before.