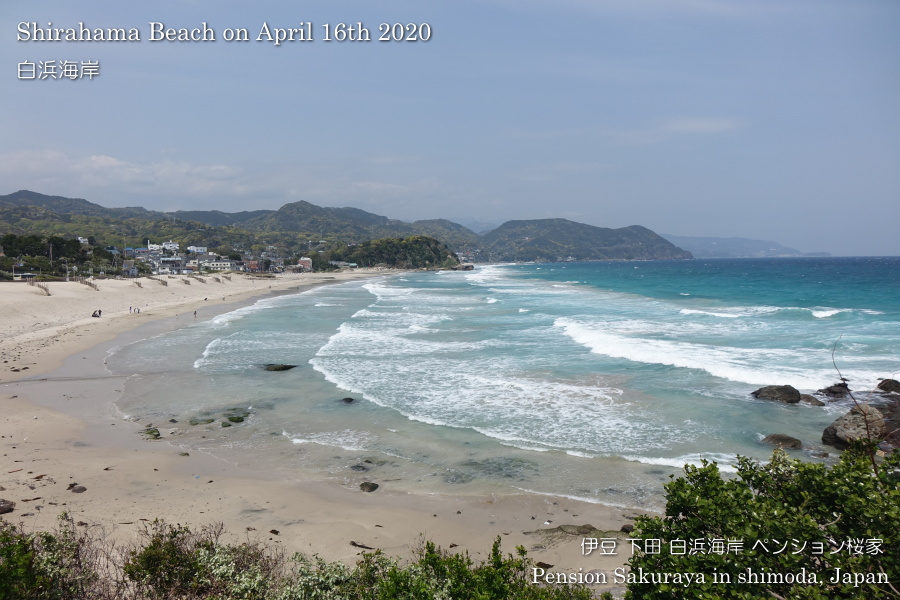 It was sunny but we had strong north-east wind today.
I went to 3 beaches in the southern area in Shimoda to see the condition and the field where the local residences set up Koinobori (Carp streameer).
When I went to the beaches I took the route 136, and I took the short cut to come back to Shimoda. It was really hard to run by bike because it was too steep for me.