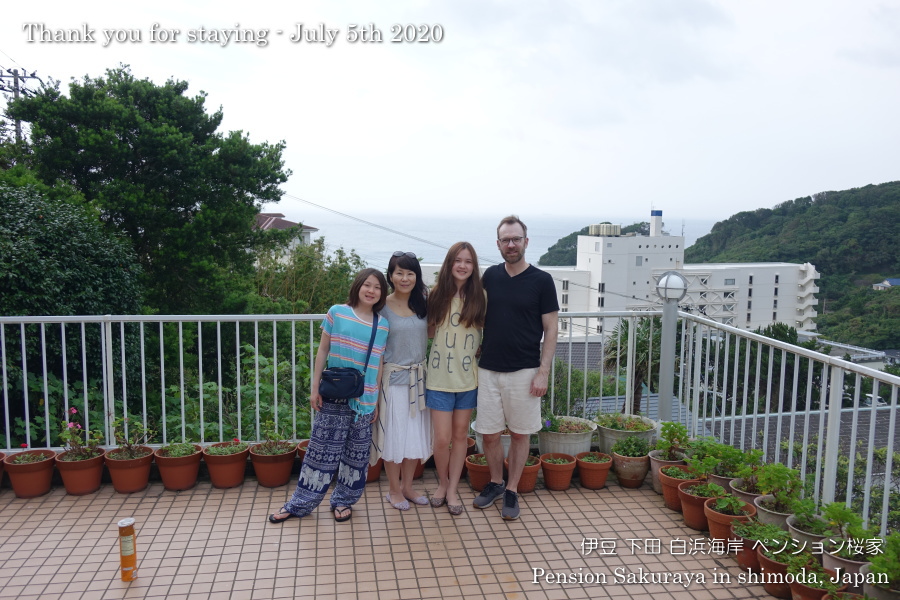 They are from the United States and have lived in Japan for 4 years.

They come to Shimoda every year,but it was the first time to stay at Pension Sakuraya.

During their stay it had been cloudy and rainy but they went to the beach everyday.

We hope to meet you someday again.

Thank you very much for staying with us.