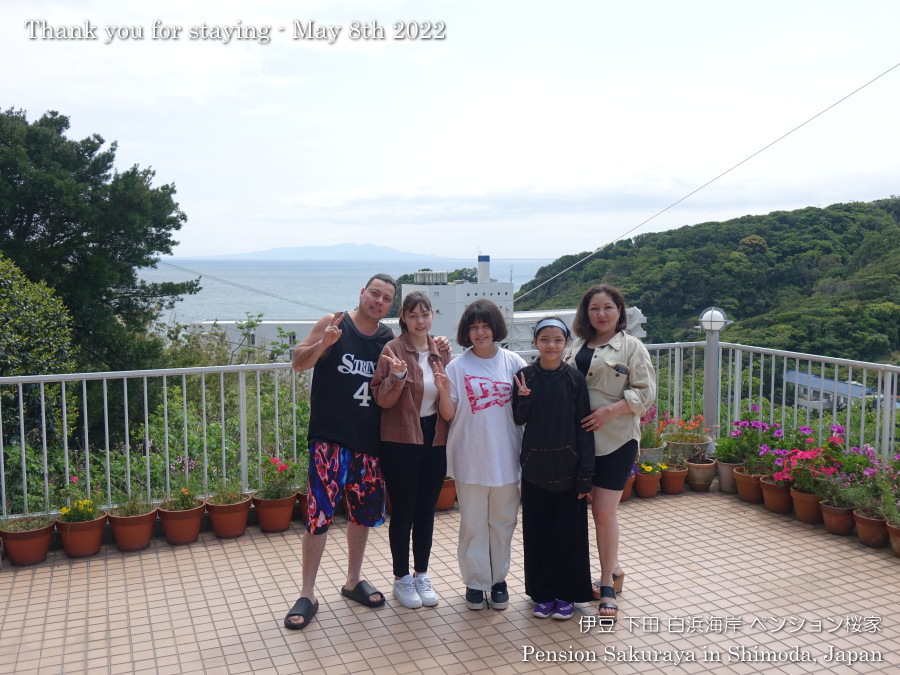 This family is from Bolivia and have lived in Japan since 13 years ago.
As I have learned Spanish when I was college student I was very happy to have very good communications.
They said that they would come again with their friends next time.
We are looking forward to meeting you again.
Thank you for staying with us!