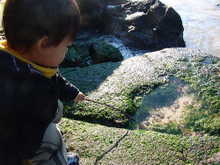 This is a picture which I took when my son and I went to the beach yesterday.
This place where we found was on the left side of the beach.
There are some rocks and some of them have a small hollow on it.
And we can find sea anemones in this hollow. …..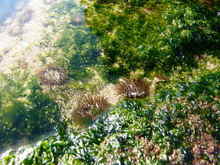 My son is interested in these sea anemones because he push it with a small brach this sea anemone change itself smaller.
He had been repeating it many times.
In the beach there are many kinds of animals.
It is very interesting to play in the nature.