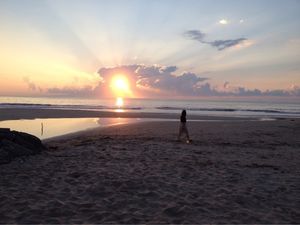 "What time is the sunrise tomorrow morning?"
Last night our customers asked me.
"It will be 5:26 AM."
So they woke up early this morning and went to the beach to take photos.
When they had the breakfast I asked them to show me the photos which they took this morning.
The photos were very beautiful!
So I asked them to send it to me by e-mail and I posted their photos on this web blog.
In this season we are very busy so it is difficult for me to walk on the beach in ealy morning, but I want to do it!!
Pension Sakuraya in Shimoda, Japan