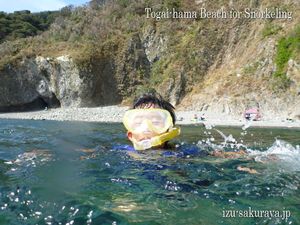 My son and I went to Togai-hama
Beach for snorkeling near Irozaki cape, the tip of Izu peninsula.
It takes about 40 minutes to get
there from Sakuraya by car.
My son tried snorkeling there for the 1st
time and he was excited at a lot of fishes.
Click here to see the photos which I took today.
Pension Sakuraya in Shimoda, Japan