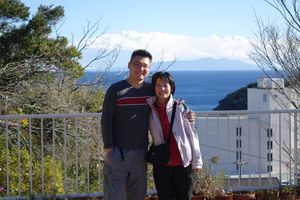 They came from Taiwan and stayed at Pension Sakuraya for 1 nights.
She has come to Japan for several times, but it was a first time for him to visit Japan.
After check out they went to Tsumekizaki cape to see narcissus flowers, and went to Irozaki cape.
Thank you for staying with us!!