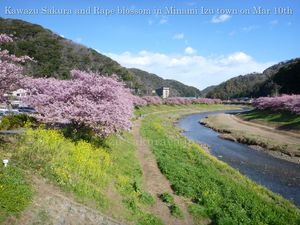 I went to Minami Izu town yesterday, on the last day of Sakura festival.
It takes about 25 nimutes by car from Shirahama.
Almost of every Sakura trees were fully blooming, and some of them had already had green leaves.
The festival was finished yesterday, but we will be able to see blooming for more 1 week there.