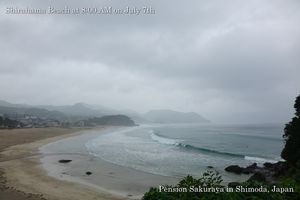 When I took my children to the shool this morning I took this picture at the nearest beach "Shirahama".
We had rain this morning, but it became cloudy and sunny after that.
By the way, we got an e-mail from abroad today.
And they asked us how far from the beach and how far from the main town in Shimoda.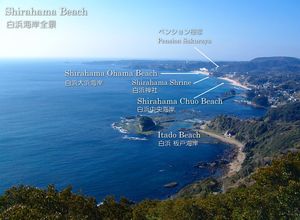 Actually our customers are worring about the noisiness at our Pension during busy season.
Of course we have a lot of customers during summer, but it's very quiet around our Pension.
Because it's a little bit far from the noisy beach, and Pension Sakuraya is surrounded with the trees and by the mountain.