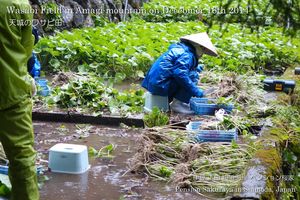 Have you ever seen this?
I took these pictures in Amagi mountain in Izu peninsula in the rain yesterday.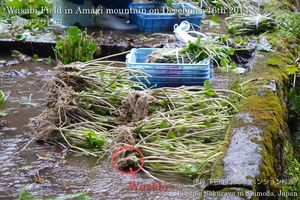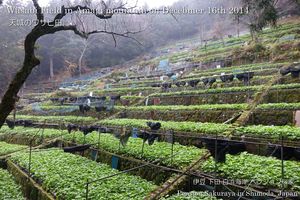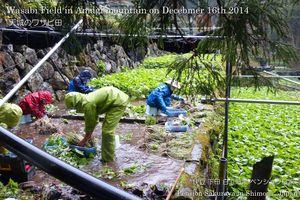 For us Japanese Wasabi is very important to eat Sashimi.
They were just harvesting Wasbi in the field when I went to Amagi mountain yesterday, so I asked them to take pictures of Wasbi.