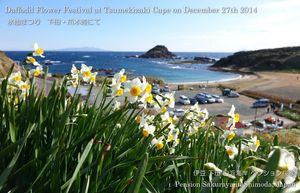 I went to Tsumekizaki-cape yesterday, where the daffidil flower festival has been taking place since December 20th.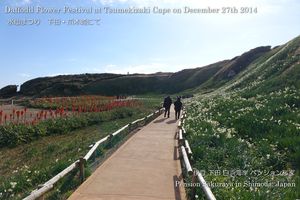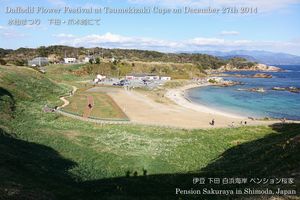 We had very strong north wind there but we could see the beautiful scenery under the blue sky.
The daffodil blooming is now about 50%, and it's much earlier than usual.
The good time to see the flowers is usually after the middle of January, but the next new year holidays will be the best timing, I guess.