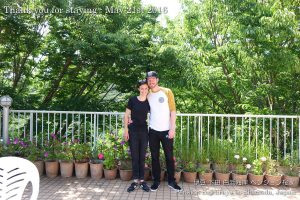 They came from Germany and stayed at Pension Sakuraya for the 1st time.
After staying for 5 days in Tokyo they came to Shimoda.
During their stay the Black Ship Festival was taking place in Shimoda city, so they went to Shimoda to see the fireworks display on the 1st day.
And they spent almost a half of the 2nd day on the beach and went to Shimoda by walking through the mountains from Sakuraya.
Thank you very much for staying with us.