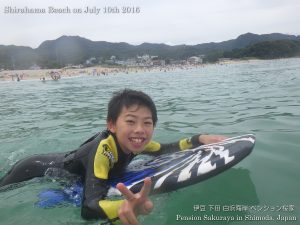 I went to the nearest beach "shirahama" with my son this afternoon.
There were a lot of people on the beach than I expected.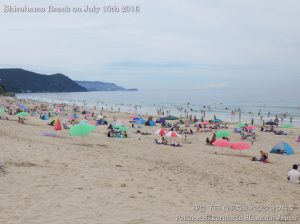 It was sunny here in Shirahama this morning, but the sky was covered with clouds after noon.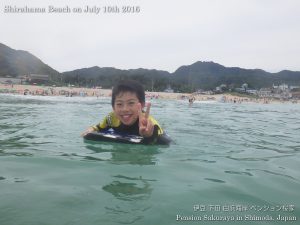 The sea water is still a little bit cold….