When I came back from Shimoda city this evening I found out the gorgeous starry heavens.
So I took a lot of pictures on the terrace of Pension Sakuraya.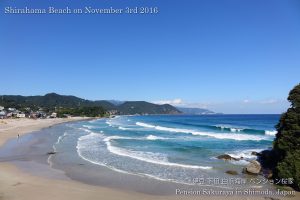 By the way we had west wind today, but it was sunny and very warm here in Shirahama.
There were a lot of surfers because of the national holiday today.
The water was very beautiful under the clear sky.
Click here to see the other pictures on our Facebook.