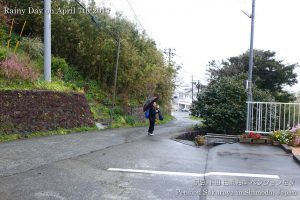 It has been raining all day long since this morning.
My son went to the school by local bus for the first time today, but it was really fun for him with his primary school friends, he said so.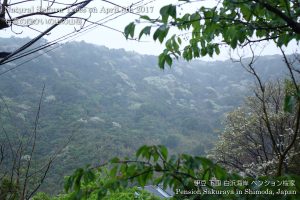 There are a lot of natural Sakura trees in the mountain on the other side of Pension Sakuraya and they are almost fully blooming now.