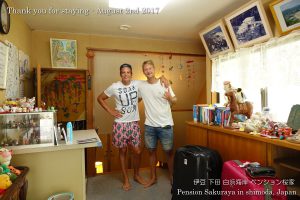 They came to Japan from Norway for the 1st time and stayed at Pension Sakuraya for 3 nights.
During their stay they had good waves by typhoon and had fun with the waves on 2nd and 3rd day.
They went to Osaka Prefecture after check out.
Thank you very much for staying.