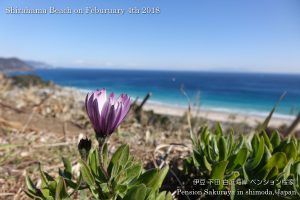 When I was going down the hill to the nearest beach before noon the gorgeous scenery came into my sight.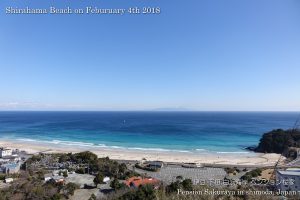 So I went up the hill behind Pension Sakuraya to take pictures.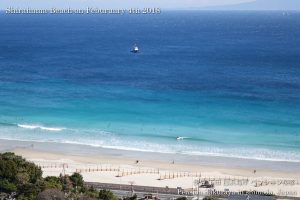 And after that I walked on the seaside road as usual.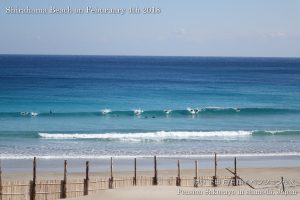 It was the perfect weather with the clear sky and the blue water here in Shirahama today.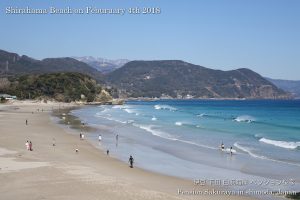 There were a lot of surfers on the beach because of the offshore condition to surf!