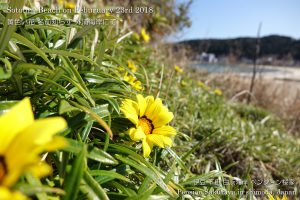 We didn't have strong wind today and was a little warmer than yesterday.
I found out yellow flowers on the beach Sotoura.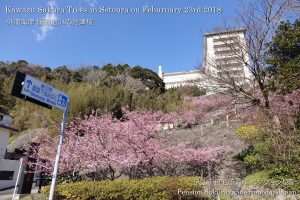 And Kawazu Sakura trees near the beach are now fully blooming.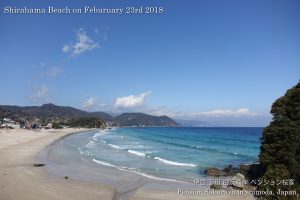 I took a walk on the seaside and the mountain road for about 10,000 steps this afternoon.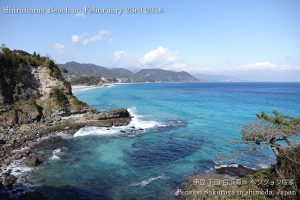 That's why I'm a little tired….