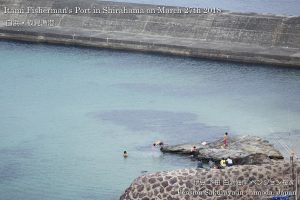 It was sunny this morning, but it became cloudy after that.
Some young boys were swimming in the water at Itami fisherman's port in Shirahama this afternoon.
The sea water temperature is about 16 or 17 degrees celsius and now getting warmer day by day.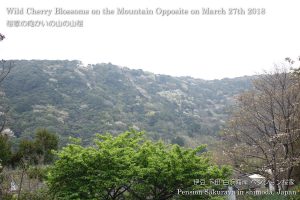 The wild cherry trees on the mountain opposite are now almost in full bloom.