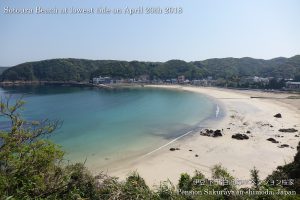 I walked to Sotoura beach this afternoon as usual.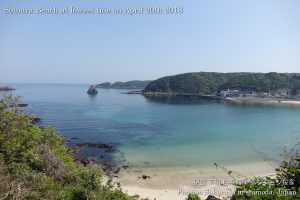 In summer this beach is very popular with families with small children, because this beach is in the shape of creek and they don't have big waves.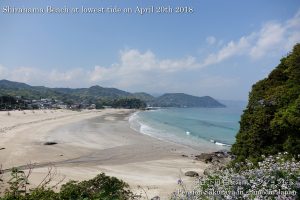 By the way, when I walked on the seaside road they had the lowest tide of the sea.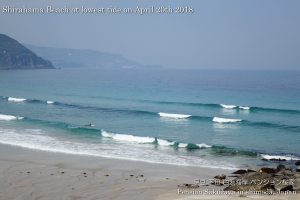 In such a condition the beach is much wider than usual!