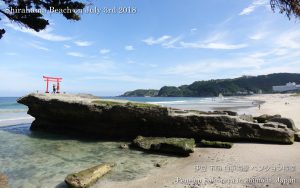 It was sunny and very hot again here in Shirahama Today.
I went to the nearest beach Shirahama Ohama Beach behind Shirahama shrine to take photos.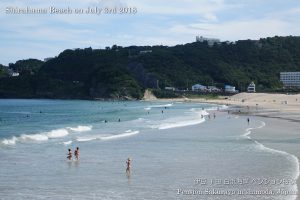 There were some people swimming in the water.
But it will be rainy for several days from tomorrow because of the typhoon passing in Japan sea.