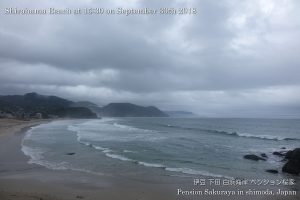 I went to the beach to check the condition this afternoon.
They haven't had big waves yet, but the waves will be much bigger tonight.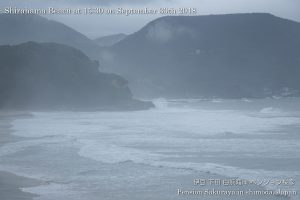 And it's now 20:50.
We sometimes can hear the sound of strong wind outside.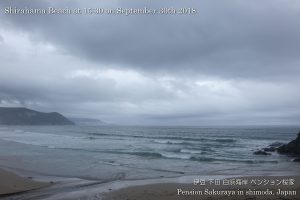 They typhoon is now ripping through Japan and the typhoon will be passing closed to Izu peninsula at around mid night today.