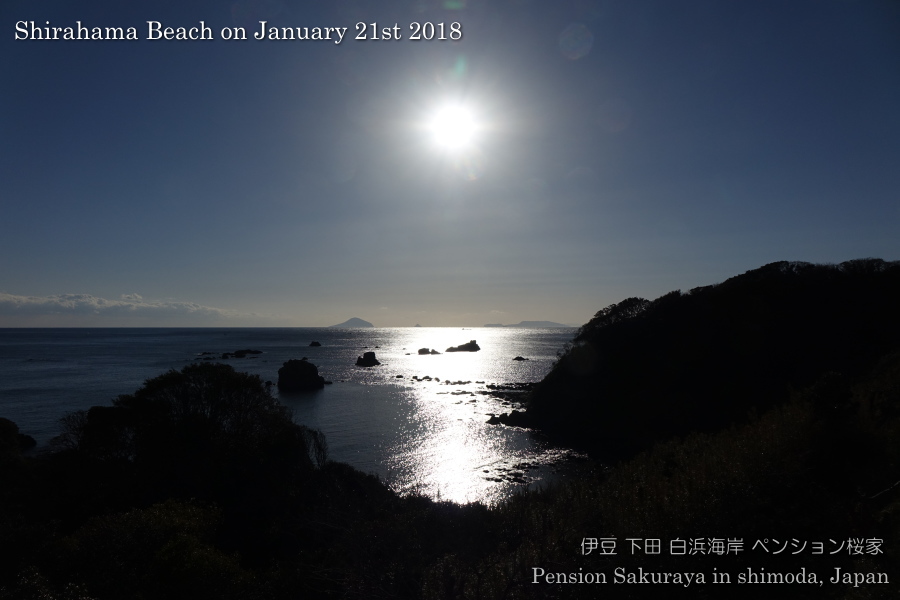 We had a little west wind but it was beautiful today. I took this photo between Shimoda and Shirahama.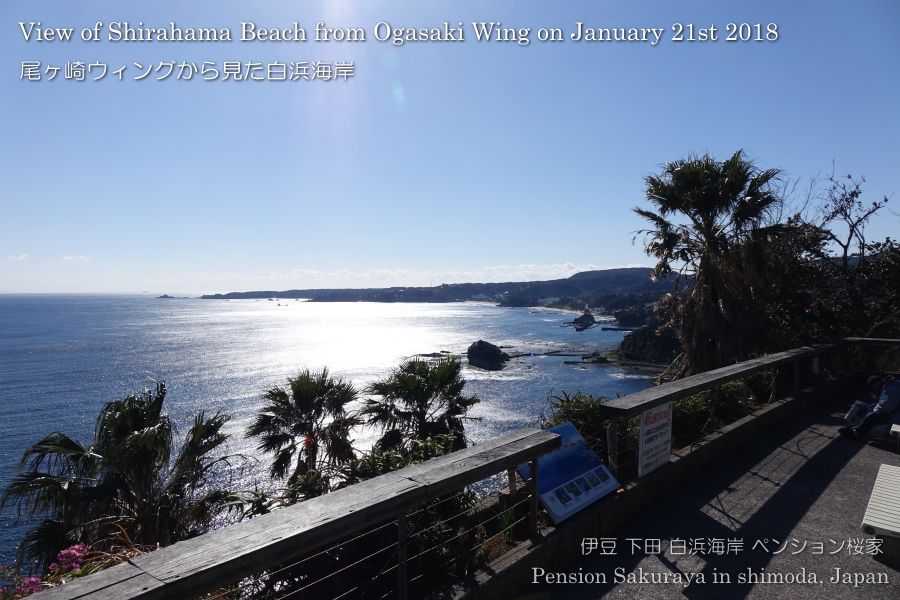 This place is one of the best view points in Shimoda city.
We are able to see Shirahama beach from this point.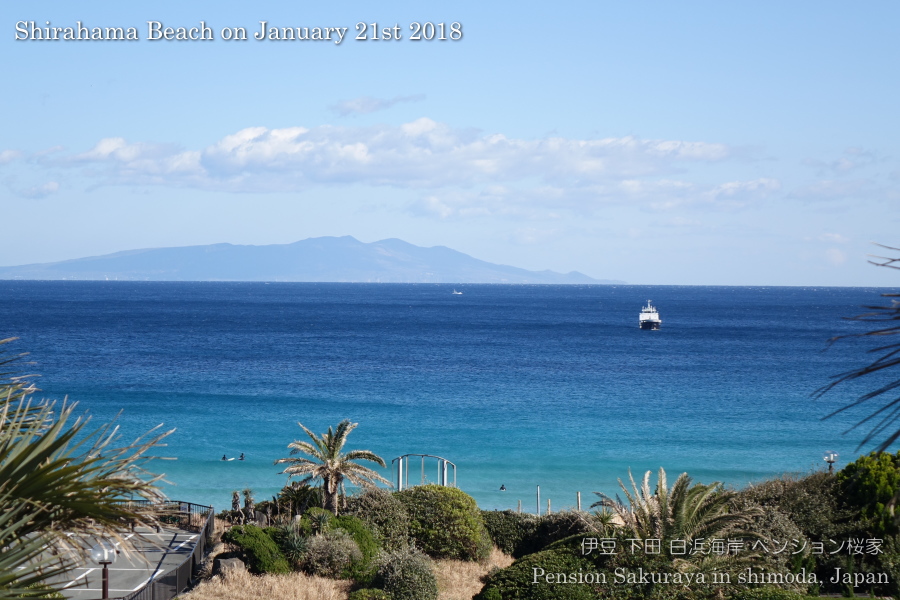 I took this photo on the way to our house on the hill from route #135.